You are here
Back to top
Raphael: 1520-1483 (Hardcover)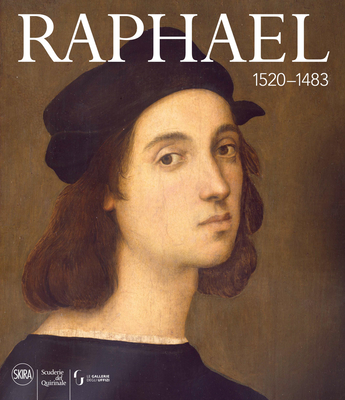 $65.00
Email or call for price.
Description
---
The High Renaissance master revisited in a gorgeous and authoritative new monograph
A New York Times critics' pick Best Art Books 2020
On the 500th anniversary of Raphael's death, the Uffizi in Florence has assembled one of the world's most ambitious exhibitions to honor the High Renaissance painter and his lasting legacy. This publication follows the trajectory of Raphael's life and career in reverse, beginning with his early death in 1520 before highlighting his formative years between Urbino, Citt di Castello, Perugia and Siena. During his relatively brief lifetime, Raphael produced masterful works with an astonishing prolificacy. In his frescoes commissioned by Pope Julius II, Raphael demonstrates an unparalleled mastery of composition and perspective, embodying the Renaissance's spirit of idealized beauty. These frescoes, which include
The School of Athens
, are among the hundreds of pieces reproduced in this extensive monograph, which also features writing and research by Italy's leading curators and art historians. Born Raffaello Sanzio da Urbino at the onset of the Italian Renaissance, painter and architect
Raphael
(1483-1520) became one of the era's--and subsequently one of history's--most admired artists. The son of a court painter, Raphael began his career early in his hometown of Urbino and quickly became known throughout Italy for his portraiture and religious paintings. In 1508, the Pope tasked him with the redecoration of the papal apartments. He then remained in Rome for many years, continuing with his painting until he was appointed head architect of St. Peter's Basilica in 1518. He died on what may have been his 37th birthday in Rome.