You are here
Back to top
The Good Priest (Paperback)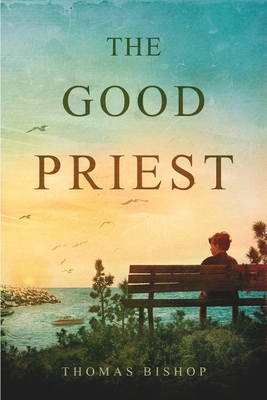 $16.95

Usually Ships in 1-5 Days
Description
---
The oldest boy in an Irish Catholic family raised in a small New England coastal fishing community, Father Pat Keefe's first awakening to the larger world takes place as a teenager at the March on Washington in 1963 where his eyes and heart are opened wide while standing shoulder to shoulder with a throng of African American marchers listening to hymns of protest and fiery oratory in the summer before he leaves for seminary to begin his vocational path.
Propelled into the priesthood more by a sense of filial duty than an inner thirst for a solitary life, Father Pat takes to his seminary studies and welcomes the opportunity to serve afforded to him in his early parish assignments which expose him to communities unlike the cloistered village of his upbringing and introduce him to brown and black colleagues whose life lessons broaden his worldview.
Later, after receiving an advanced degree in social work, Father Pat becomes the chaplain at the state's prison for men. There, he confronts issues of punishment, forgiveness and mercy as he strives to maintain his moral equilibrium while working with felons whose grievous harm to others has warranted their imprisonment.
In a riveting chapter, Father Pat both consoles and finds wisdom from a death row inmate who is to be the first put to death in the state in decades under the leadership of a new governor bent on renewing the harshest of punishments. Confounded by his person opposition to the death penalty yet committed to providing spiritual consolation to the condemned prisoner, Father Pat struggles to remain spiritually and emotionally centered in order to serve this man whom he comes to admire for his stoicism as he faces a death they both know is morally repugnant.
Horrified to learn that one of his seminary mates has become a serial sexual abuser, Father Pat wrestles with the conflict between the secrecy of the confessional and his more humane duty of care to the victims. Can he remain a priest if that requires his silence against this roar of evil doing? He struggles with the fear that his silence may make him complicit and yet should this dilemma cause him to forfeit his priesthood and the good he may be doing? Undecided, he resolves to take a leave from his duties and return to his home port to live with his widowed sister-in-law and son in order to regather himself. There, he decides to attempt to assist children who have been victimized by the scourge of clergy sexual abuse first by soliciting church leadership to take a strong position against abuse and when unsuccessful, by providing direct aid to child victims who seek his solace by referring them and their families to mental health counseling and to legal authorities putting him further at odds with church hierarchy who are complicit in clergy evil doing.
Father Pat's humanity looms large through his work as a prison chaplain, his growing friendship with a gay priest, and a short-lived affair with a woman whose company is poetry to him. Throughout the novel, Pat returns to a favorite perch above the harbor of his upbringing where he prays and meditates as he seeks to re-center himself from the crosscurrents that swirl about him.
The tension in the work revolves around whether Father Pat will stay his course as an exemplar of priestly goodness or leave the priesthood to follow his goals of care to the community unbounded by the constraints of his church.