You are here
Back to top
Neale Donald Walsch's Little Book of Life: A User's Manual (Paperback)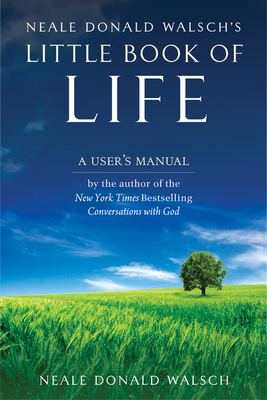 Description
---
In 1999, Neale Donald Walsch wrote three little books, each focusing on different areas of life: Neale Donald Walsch on Relationships, Neale Donald Walsch on Holistic Living, and Neale Donald Walsch on Abundance and Right Livelihood.
Now, 10 years later, Walsch has revised these three books and combined them into one volume. In this little book, Walsch provides his readers with the basic principles for satisfying personal relationships, an inspirational approach to the real meaning of money and prosperity and how they apply to the secret of happiness, and the basics of integrated living--how to live with joy and harmony.
This book presents the core teachings found in the Conversations with God series. Warm and inspirational, Walsch's words provide hope and help for readers living in a particularly challenging time.
About the Author
---
New York Times bestselling author Neale Donald Walsch has published over 20 books, including Conversations with God. He lives in Ashland, Oregon. Visit him at www.nealedonaldwalsch.com.