You are here
Back to top
The Maze at Windermere (Hardcover)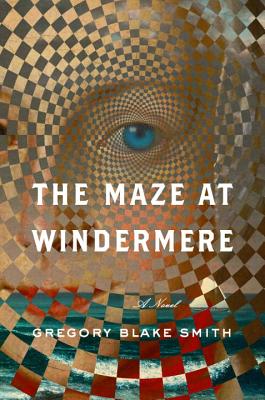 $27.00
Usually Ships in 1-5 Days
Description
---
"An intricate creation you'll happily lose yourself in." --People "Staggeringly brilliant . . . and] extraordinary. You'll start The Maze of Windermere with bewilderment, but you'll close it in awe." --The Washington Post "Pitch perfect . . . The different strands of the narrative are skillfully braided." --New York Times Book Review

Five eras and a spellbinding cast of characters intersect in Newport, R.I., weaving a tapestry of ambition and desire, and charting a voyage into the maze of the human heart from past to present. A reckless wager between a tennis pro with a fading career and a drunken party guest--the stakes are an antique motorcycle and an heiress's diamond necklace--launches an odyssey that braids together three centuries of love and ambition, aspiration and adversity. A witty and urbane bachelor of the Gilded Age embarks on a high-risk scheme to marry into a fortune; the young writer Henry James, soon to make his mark on the world, turns himself to his craft with harrowing social consequences; an aristocratic British officer during the American Revolution carries on a courtship that leads to murder; and, in Newport's earliest days, a tragically orphaned Quaker girl imagines a way forward for herself and the slave girl she has inherited. In The Maze at Windermere Gregory Blake Smith weaves these intersecting worlds into a brilliant tapestry, charting a voyage across the ages into the maze of the human heart.
About the Author
---
Gregory Blake Smith is the award-winning author of three previous novels, including The Divine Comedy of John Venner, a New York Times Notable Book. His short story collection, The Law of Miracles, won the Juniper Prize and the Minnesota Book Award. He has received a Stegner Fellowship at Stanford University and the George Bennett Fellowship at Phillips Exeter Academy and grants from the National Endowment for the Arts, the Bush Foundation, and the Minnesota State Arts Board. Smith is currently the Lloyd P. Johnson-Norwest Professor of English and the Liberal Arts at Carleton College.