You are here
Back to top
Threats: Intimidation and Its Discontents (Hardcover)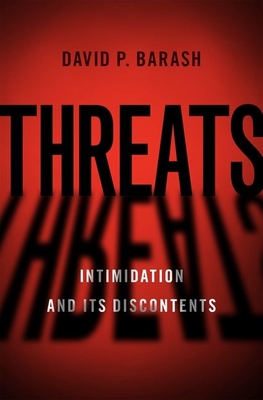 $27.95

Usually Ships in 1-5 Days
Description
---
It's a rare author who can combine literary erudition and an easy fluency of style together with expert knowledge of psychology and evolutionary biology. David Barash adds to all this a far-seeing wisdom and a humane decency that shines through on every page. The concluding section on the
senseless and dangerous futility of nuclear deterrence theory is an irrefutable tour de force which should be read by every politician and senior military officer. If only -- Richard Dawkins From hurricanes and avalanches to diseases and car crashes, threats are everywhere. Beyond objective threats like these, there are also subjective ones: situations in which individuals threaten each other or feel threatened by society. Animals, too, make substantial use of threats. Evolution
manipulates threats like these in surprising ways, leading us to question the ethics of honest versus dishonest communication. Rarely acknowledged--and yet crucially important--is the fact that humans, animals, and even plants don't only employ threats, they often respond with counter-threats that
ultimately make things worse. By exploring the dynamic of threat and counter-threat, this book expands on many fraught human situations, including the fear of death, of strangers, and of the other. Each of these leads to unique challenges, such as the specter of eternal damnation, the murderous
culture of guns and capital punishment, and the emergence of right-wing nationalist populism. Most worrisome is the illusory security of deterrence, the idea that we can use the threat of nuclear war to prevent nuclear war Threats are so widespread that we often don't realize how deeply they are ingrained in our minds or how profoundly and counter-productively they operate. Animals, humans, societies, and even countries internalize threats, behind which lie a myriad of intriguing questions: How do we know when to take
a threat seriously? When do threats make things worse? Can they make things better? What can we do to use them wisely rather than destructively? In a comprehensive exploration into questions like these, noted scientist David P. Barash explains some of the most important characteristics of life as we
know it.

About the Author
---
David P. Barash is an evolutionary biologist and Professor Emeritus of Psychology at the University of Washington. He has written more than 280 peer-reviewed articles and forty books. Barash has penned op-eds in the Los Angeles Times, The New York Times, and The Chicago Tribune, as well as numerouspieces in The Chronicle of Higher Education, Nautilus, and aeon.